ATTRACTION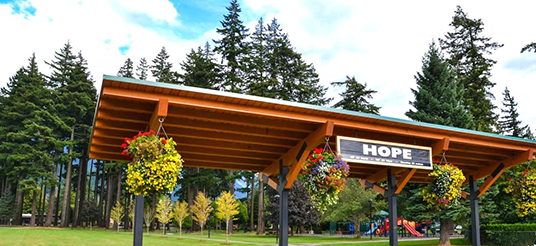 HOPE DOWNTOWN
Downtown Hope offers a variety of restaurants and local shops all located near our beautiful park where you can play tennis, basketball and enjoy the huge field where you can tire out the kids and let them run wild! Hope also offers a rec center complete with arena, pool, sauna, gym and skate-park! For more information contact our Visitors center!
P.O. Box 370 -919 Water Avenue, Hope, B.C. V0X 1L0
Ph (604)869-2021 FAX (604)869-2160 Toll Free 1-866-HOPEVIC
HOURS
Monday - Friday: 10am - 4pm
Saturday - Sunday: 9am - 5pm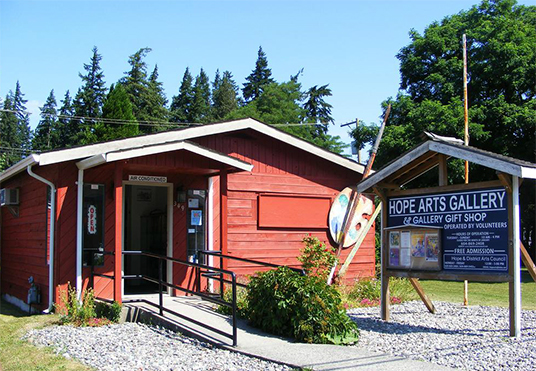 HOPE ARTS GALLERY
The Hope Art Gallery was started in April of 1998 by a group of local artist who were desperately seeking an affordable building where they could display and sell their art work. There was an empty building which the town owned that was slated for demolition to make way for a parking lot. However as the plan was not immediate the artists persuaded the Town Council to let them rent the building for 6 months. 12 years late we can only assume that the Art Gallery is considered a greater asset to the town than the former plan. The Hope Art Gallery is run and operated by its members, who pay dues, cover the shifts hands on at the gallery, do cleaning and repairs, partake in fundraising efforts and a commission of 20% is paid to the Gallery for operating expenses, such as rent and maintenance costs.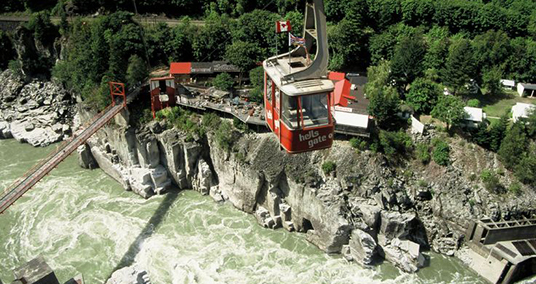 HELL'S GATE AIRTRAM
Drive the Scenic Fraser Canyon with its' 7 mountain tunnels into the historic heart of British Columbia and visit the biggest 'rush' on the Gold Rush Trail. You can see this place for yourself as you exchange mountain ranges aboard one of the only descending gondolas in North America. These aerial trams will give you a birds' eye view of this historic landmark where 200 million gallons of water per minute thunder through this 33 metre wide passage. "We had to travel where no human being should venture for surely we have encountered the gates of hell". - Simon Fraser, 1808. You will witness firsthand what these words really meant to this early explorer.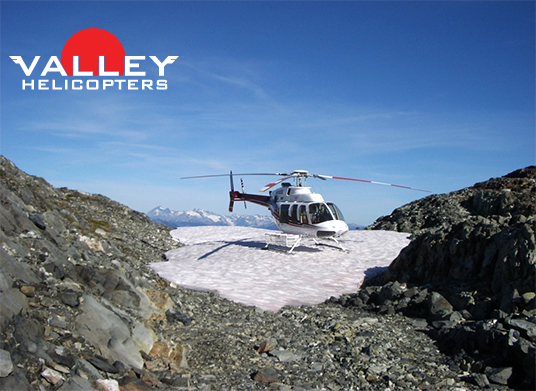 VALLEY HELICOPTERS
You and three of your friends can explore the breathtaking vistas of the Fraser Valley and experience the thrill of flying amongst the mountain peaks. Truly one of the best ways to see the amazing terrain of British Columbia.Excellent for the first time flier, and popular with all ages. Trip time is 18-20 minutes.
COST $406.35 GST Incl
Please note:
* All tours subject to local weather conditions
* Specialized alternate tours available upon request
* Children welcome